From Tau Pan I flew in another tin can to Nxai Pan National Park. After the abundant rains the area looked like the Okavango, water everywhere. Nxai Pan is a small park but an absolute gem, very dry in the dry season, very wet in the green season. And the black cotton soil doesn't make driving any easier.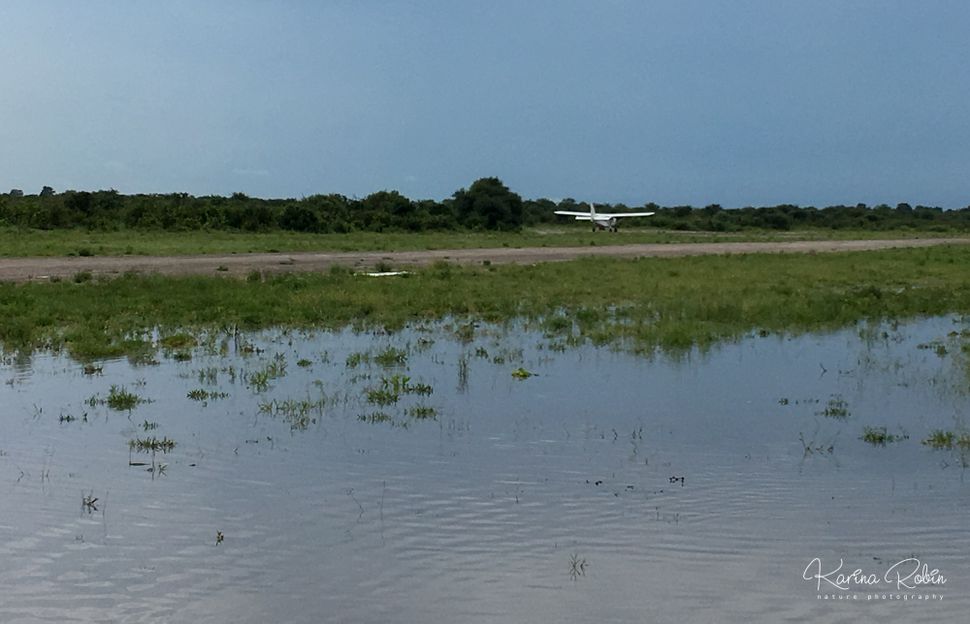 On the game drives I saw families of black-backed jackals and bat-eared foxes, herds of zebra and wildebeest, as well as a fast running wild dog! Two bat-eared fox pups playing. Lots of birds as well, an African Hoopoe, pratincoles, a pale-chanting goshawk, secretary birds, kori bustards, an Abdim's stork, LBR, rufous-naped larks singing, vultures warming up on a tree, guinea fowl in a tree. We found a lion pride consisting of 3 females, 6 cubs from approx 8 to 14 months and a handsome male of about 10 years - a great photo opportunity! One of the smaller cubs was quite cheeky!
On another drive we found the little ones playing, mums relaxing. Then suddenly a hilarious situation as the male appears: the three girls chased him off, he escaped with a very surprised and dismayed look on his face. Apparently he twice stole a kill and left nothing for the cubs. This time the mums would have none of it.
Some hours later the mums had made a kill, a zebra foal. One of the sub-adults was gnawing on the meagre rests, the other cubs were full and panting. The 3 girls left all to the cubs and were hungry. The big male was laying in the road, about 100m away, slim and hungry. This time he was the loser.
My March visit fell into the time of the zebra migration in Botswana. 
There is anecdotal evidence about the existence of zebra migration from the Okavango Delta to the Makgadikgadi Pan National Park. This was interrupted when Botswana erected veterinary fences in the 1950s and 1960s which blocked the migration route completely. They were only removed in 2004. As zebras in the wild live up to 12 years no zebra from the 1960s, before the last fences were erected, could then still be alive. And yet, surprisingly by around 2007 the first zebras started to migrate again!
It was incredible to witness! We encountered a huge zebra herd, parked our vehicle in some distance opposite a beautiful scenic waterhole but were quickly completely surrounded by them. We staid about an hour - nothing but zebra, drinking, bathing, walking, galopping, fighting. And when we left there was no end of them in sight.