On Saturday, a daytrip to Doel, the ghost village near Antwerp, transported us within less than an hour from Brussels into another world. It was eerie enough to be a film set but to know this was once a real village, was a bit unnerving. What makes the situation even weirder is the location directly next to the nuclear power plant of Doel, with the two cooling towers being a constant reminder.
After Antwerp's industrial port area we drove shortly through a typical polder landscape. Arriving in Doel we parked the car just outside the village, although you can access with a Belgian ID card.
Doel is an old village, first mentioned in 1267 as De Dolen. You'll find there Belgium's oldest stonemill, the Schelde or Dijkmolen, built in 1614/15 as a wooden mill, which replaced another mill from the mid 16th century. It was transformed into a stonemill in 1835. Also one of painter Peter Paul Rubens' homes is located in Doel.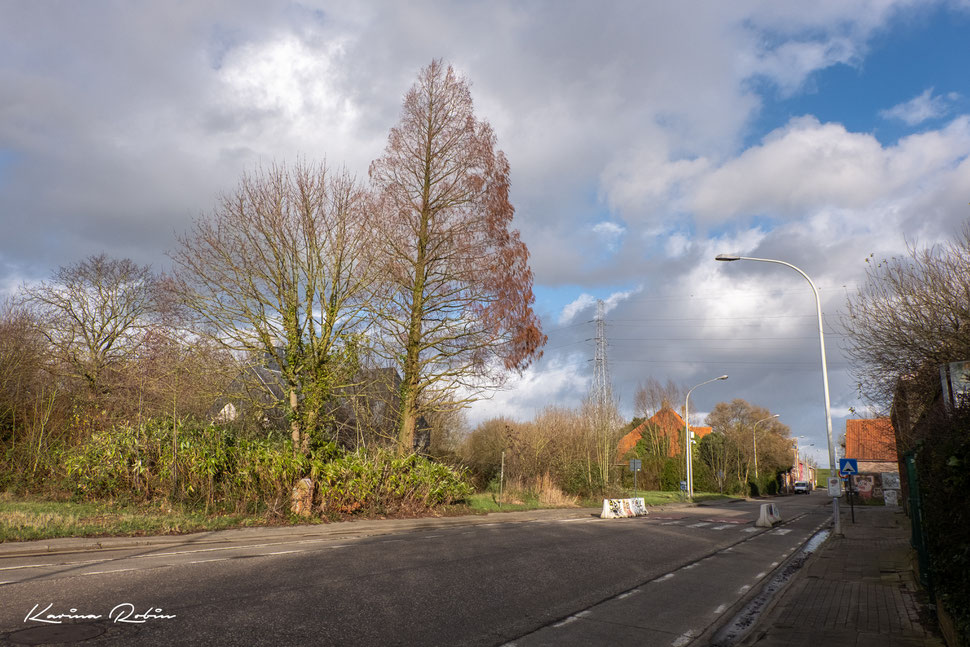 Until 1977 the village was an independent community of 1,300 inhabitants. Forty years on, in 1977, only 359 were left and another nine years later all but 22 had left the village. This exodus was helped by generous premiums from the government with the aim to sacrifice the village to progress, to expand the port of Antwerp.
The village's main attraction now is its being treated like a blank canvas by street artists. There are huge frescos of rats and birds, some now partially covered up with metal sheets, preventing people from entering the abandoned houses and looting. The whole village appears like an eerie open air museum for graffiti artists, some definitely more talented than others.
We wandered through the deserted streets, expecting lots of tourists, but in total we encountered maybe 20 persons in about four hours. We felt a strange trepidation in view of this stark contrast of empty streets, dilapidated houses and the often very colourful graffiti. We discovered the church and its adjacent cemetery and to our great surprise this, and another small chapel, were the only buildings not 'decorated' or vandalised!
Adding to this otherworldly atmosphere was a strong wind, rustling loose roofs and shaking trees. And there were big flocks of black birds, flying constantly back and forth. Just like a scene out of 'The Birds' of Hitchcock!
It was a very interesting excursion, recommended to anyone passing by Antwerp.
But for how long will we still have the possibility to see the village as it is? How long will these buildings still stand? 
However, after an alternative plan was approved in 2019, the future of Doel seems safe, but alas, it will never be again a 'living' village.